Supaview Security & Sunscreens Folding Arm Awnings
Supaview Security & Sunscreens Folding Arm Awnings are the most popular and inviting way to shade your windows and patios without frames, beams and posts, leaving the area beneath the awning totally free from obstructions.
Folding Arm Awnings are ideal for outdoor entertainment areas like eateries, beer-gardens, cafes, pool areas, courtyards etc.
At Supaview we offer various custom made awning brands of high quality priced from the budget to the top of the range.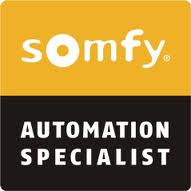 Need it even easier? Put a Somfy motor in it.
At Supaview we love it when our customers are excited about their Awnings and Blinds and this happens most often when we make them work with a remote control.
Motorisation of an awning or blind is becoming as common as a motorising garage door.
To operate your Awning or Blind all you need to do is press down or up and it will effortlessly move to the set up or down position. You can stop the Awning or blind anywhere by pressing the stop button.
Click Below To See Our Range Of Fabrics