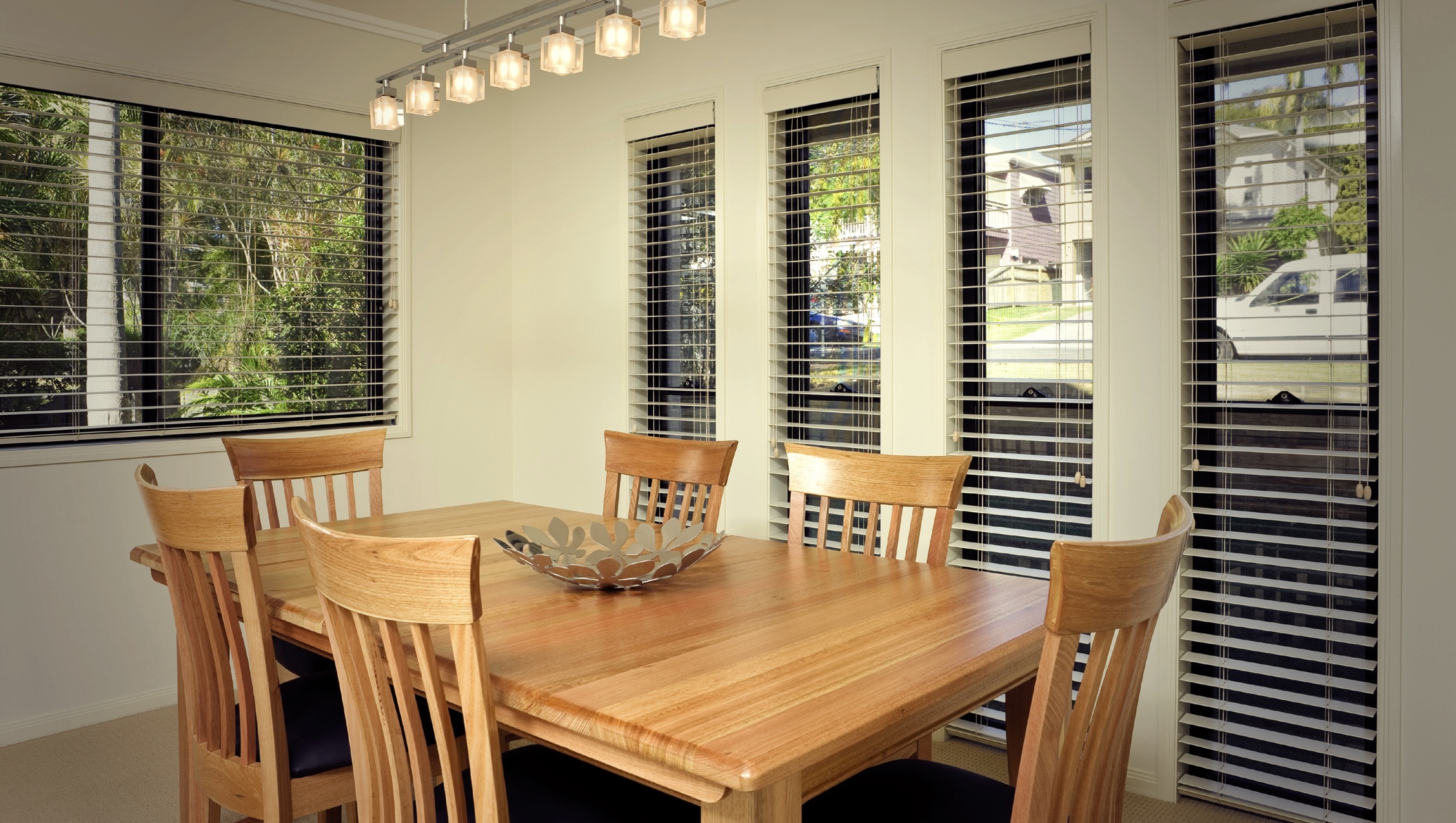 Supaview Security & Sunscreens
Woodlook Venetian blinds are elegant timber-look blinds that are versatile and durable, making them perfect for children's bedrooms, high traffic living areas and bathrooms.
Made from the finest synthetic materials, our Woodlook Venetian blinds are water resistant and UV stabilised so they won't fade or warp in the sun.
This makes them ideal for the bathroom, kitchen or windows that experience heavy sun.