Supaview Security & Sunscreen Sun Blinds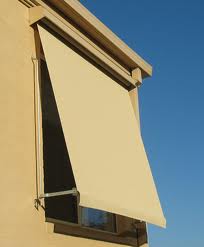 Sun Blinds have come along way from the old fashion striped canvas type we all had in the 70s.
Now there is an enormous range of colours that have to be seen to be believed.
From blacks, greys & charcoals to beiges, taupes & whites then all the pastel colours you can imagine plus classic and modern stripes.
All these available in see-thru mesh and acrylic canvas.
With so many types of sun blind awnings to choose from there will surely be one to suit your home & lifestyle.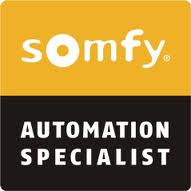 Need it even easier? Put a Somfy motor in it.
At Supaview we love it when our customers are excited about their Awnings and Blinds and this happens most often when we make them work with a remote control.
Motorisation of an awning or blind is becoming as common as a motorising garage door.
To operate your Awning or Blind all you need to do is press down or up and it will effortlessly move to the set up or down position. You can stop the Awning or Blind anywhere by pressing the stop button.