At Supaview Security & Sunscreen
We pride ourselves on our quality of work and the SecureView screens we supply.

SecureView highly evolved security represents a bold new direction in home security screens.
Art and science come together to deliver a strong yet translucent security screen that maximises your view and provides you with the ultimate peace of mind.
Made from the finest 316 marine grade stainless steel, SecureView is the only stainless steel security screen system to use advanced acrylic adhesive technology in the place of traditional fixing methods, such as rivets and screws.
Outstanding strength is achieved using a combination of the amazing 3M VHB acrylic adhesive pressure fixed with a UV stabilised PVC wedge system.
We offer:
11 Year Corrosion Warranty on all SecureView Products.
316 Marine Grade Stainless Steel Mesh – (Not 304 Industrial Grade Like Some Competitors)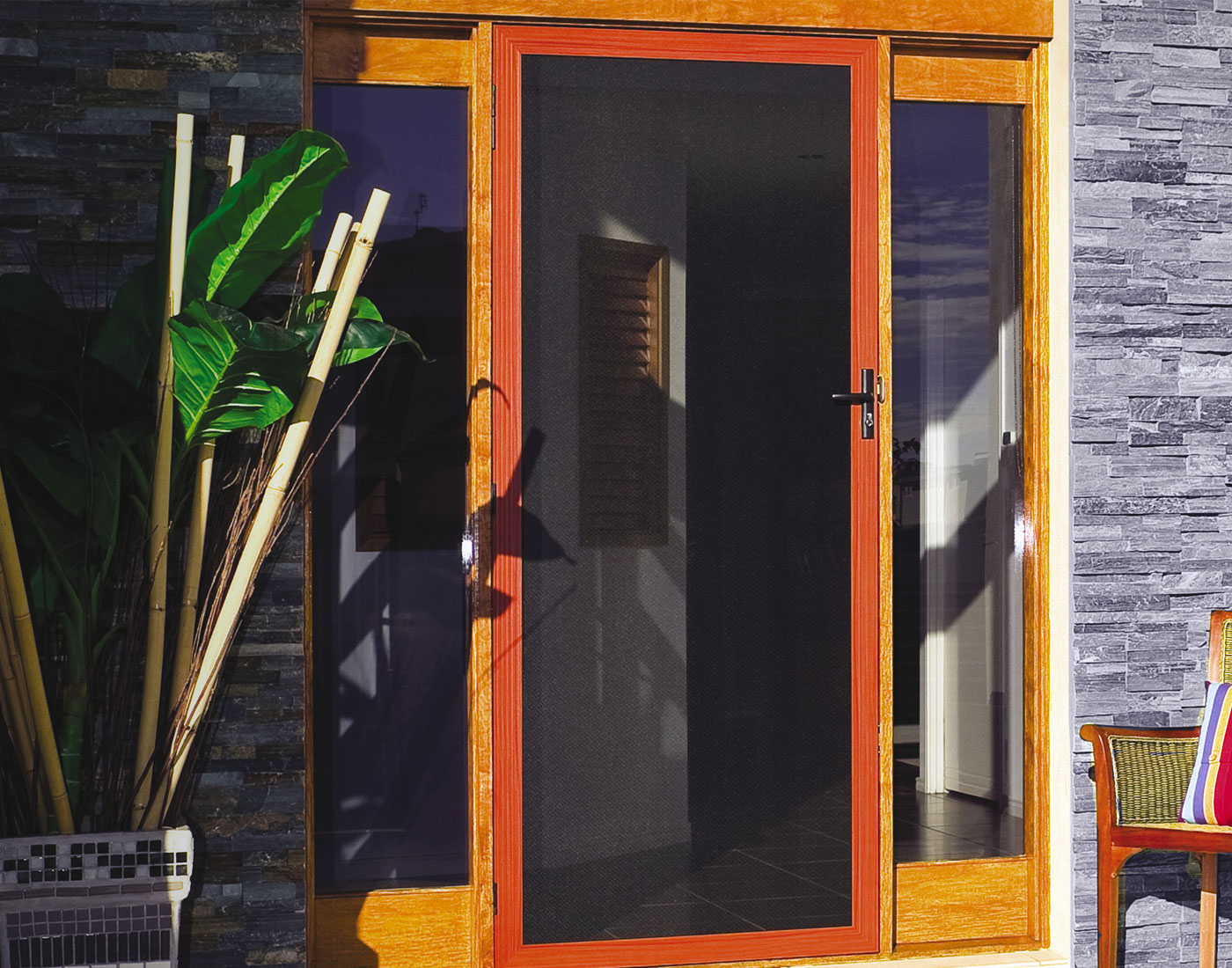 We Will Supply & Install 1 Screen or a Whole Building Full.
Built to Australian Standards
Free Measure & Quote From Friendly Local Staff.
All Screens Are Manufactured in Our Baringa Factory.
Triple Locks are Standard on Secureview Doors.
Large Range of Standard Colours & Custom Powdercoating is Available.
These include 11 standard powdercoat colours and the full Dulux range of colours available as an option. In addition to this there is clear and bronze anodized frames.
Standard colours are:
White Birch, Western Red Cedar, White, Ultra Silver, Woodland Grey, Anotec Shale Grey, Black, Paperbark, Deep Ocean, Stone Beige & Primrose.
Our range of security screens and doors are all made to measure and can be fitted as hinged, sliding or bi-fold doors and on hinged, sliding, double hung and casement windows.
Custom designed security screens are one of our specialities and we have experienced designers and installers who look forward to working from your plans and specifications.
The Team at Supaview are professional yet personal and have years of experience in the sales and installation of security screens to help you choose a product that fits your lifestyle and your budget.
From the smallest residential screen to an office block or unit complex, call now and one of our friendly staff will come to you for your free measure and quote.
All our SecureView products are Manufactured in our Baringa Factory which ensures faster turnaround time for your order.
Features
Mesh infill
Perforated, structural grade aluminium panels. Offering increased privacy, security and corrosion resistance.
Our best-selling high tensile, corrosion resistant, 316 marine-grade stainless steel security screen mesh.
High tensile, corrosion resistant 316 stainless steel featuring a protective heavy duty powder coating for coastal properties.
3 Point Locking System
Optional, but only meets AS5039 when fitted with a triple lock
Yes
Yes
Patented Fixing System
Yes
Yes
Yes
Airflow
Excellent
Excellent
Excellent
Hole Aperture
2.20mm
1.575mm
1.570mm
Insect Protection
Great
Excellent
Excellent
Attractive, Sleek Look
Great
Excellent
Excellent
Pet door options available
Yes
Yes
Yes
Manufacturer's Warranty
5 yr standard warranty

7 yr extended warranty
11 yr standard warranty

15 yr extended warranty
1 yr standard warranty

20 yr extended warranty
Testing
Exceeds Australian Standards (AS5039)
Yes, only when fitted with a 3 point locking system
Yes, only when fitted with a 3 point locking system
Yes, only when fitted with a 3 point locking system
Aluminium Frame Tests
Pass
Pass
Pass
Cyclone Screen Test
Untested
Pass
Pass
Fire Rated
Untested
Pass
Pass
Neutral Salt Spray Test
Untested
1,000
3,000
Stainless Mesh Tests
Untested
Pass
Pass